Positioning the SpiderCapo on your Guitar Fingerboard.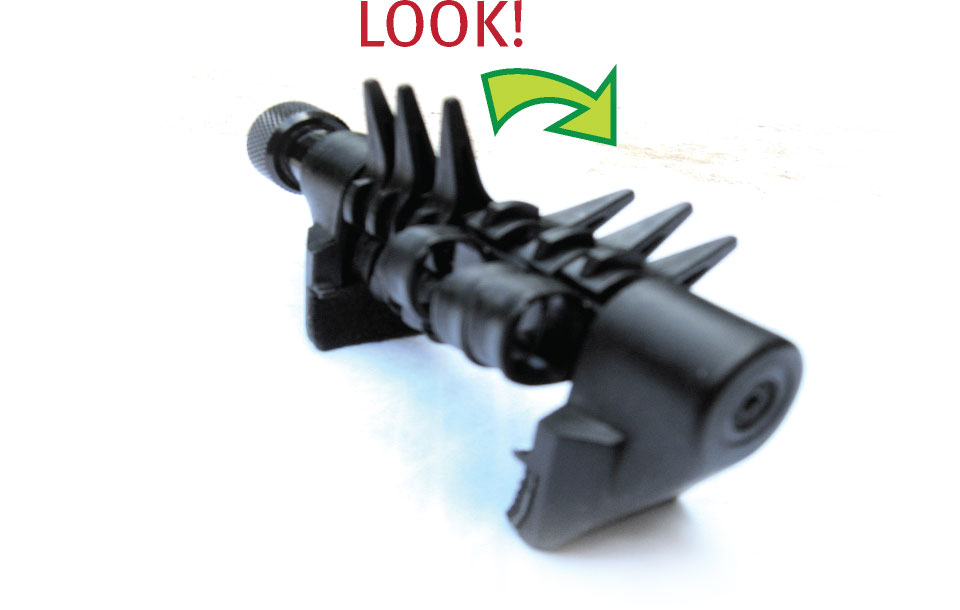 The fingers must be rotated sideways to the
"stop" position before mounting on guitar.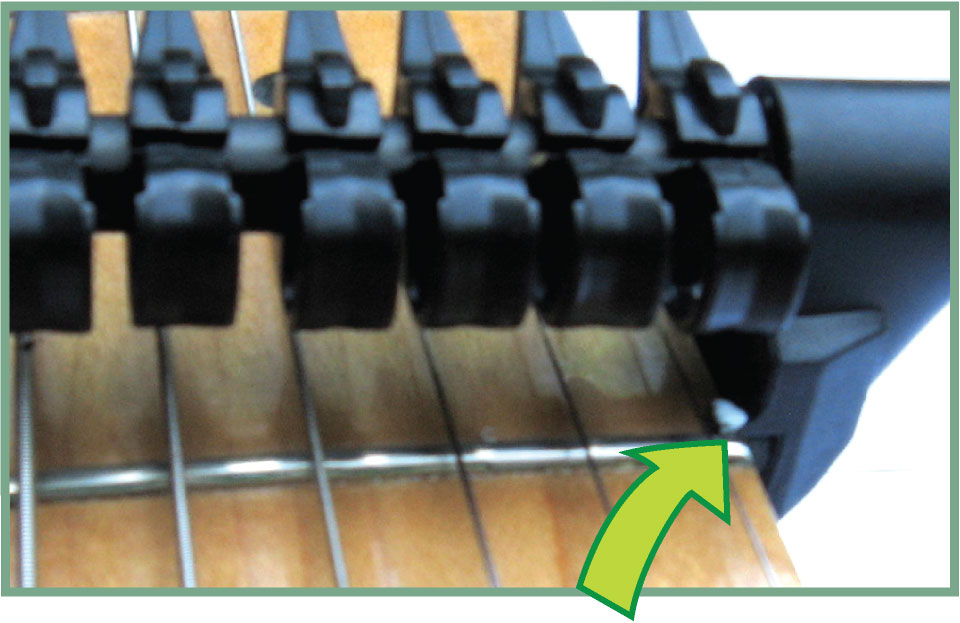 Place the white tab behind the fret (shown) for Tunability, or in front for the Tonal Accuracy. The knob is on the Bass (thicker) String side.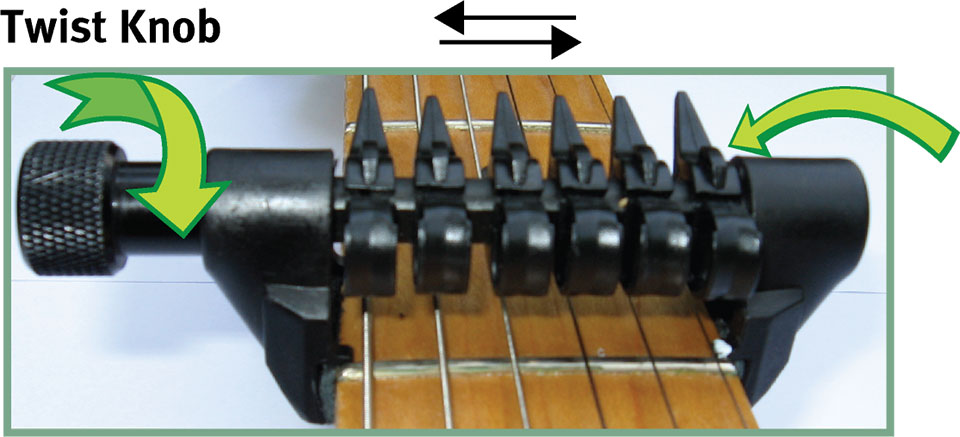 Twist the knob to make Finger-tight, being sure the tabs are on top of the fingerboard. Then, tighten… alot! (Pads will protect the neck. You cannot over tighten).
Nubs
are used to slide the
finger
 over the desired string, then use the 
finger handle(s)
to rotate & capo.
Note: Lefties must reverse the direction of the fingers
Many guitar players are introduced to open tunings by using DADGAD tuning. This is why the first guitar tuning presented below is DADGAD for SpiderCapo.
There are literally hundreds of SpiderCapo tunings. We suggest you try tunings up the guitar neck for a Nashville Tuning sound, or even a Kalimba sound. There are so many possibilities waiting to be discovered!